TSEP launches community website initiative
City of Tiffin, Seneca County collaborate to update web presence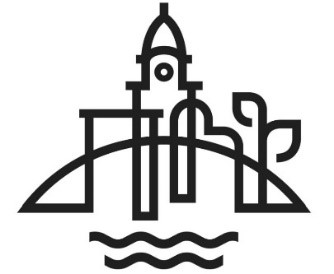 TIFFIN, OHIO – Tiffin-Seneca Economic Partnership, in partnership with the City of Tiffin and Seneca County Commissioners and Sheriff's offices, have announced the release of a Request for Proposals for a new, updated web presence for each organization. The entities have begun to engage specific firms, but the RFP is open to all web developers interested in submitting a proposal.
Over the past several years, Tiffin and Seneca County have enjoyed significant economic growth, placing fourth in the country last year out of 581 micropolitans (non-metro counties with significant population) for large economic development projects. Tiffin's state- and nationally-accredited downtown is one of the top downtowns in the state and region, with more than 70 new businesses opening up since 2014. In the past year, the Chamber of Commerce has grown its membership by more than 30 percent, its social media has experienced exponential growth, and they have now become the second strongest Chamber in Northwest Ohio, with more than 400 members. Both the City of Tiffin and Seneca County were one of the few municipalities and counties that ended 2020 with positive net revenue, and both have strong, innovative leaders and teams that approach things in a collaborative and strategic manner.
In 2016, these organizations embarked together on an 18-month community branding initiative. The initiative resulted in a uniquely connected brand family connecting more than seven separate groups – the county (Seneca County), city (City of Tiffin), chamber and tourism (Seneca Regional Chamber and Visitors Services), economic development and downtown revitalization (Tiffin-Seneca Economic Partnership, formerly Seneca Industrial and Economic Development Corp. or SIEDC), and planning (Seneca Regional Planning).
"We felt it was important to approach the redevelopment of our websites collaboratively, based on the success of the community branding initiative," said David Zak, president and CEO of Tiffin-Seneca Economic Partnership. "Each of our organizations is passionate about, and deeply committed to, effectively marketing the community and showing a unified vision for positive growth."
For more information or to view the RPF, visit www.tiffinseneca.org, which also includes links to the Branding Guidelines, videos and other resources for prospective firms.
About the Tiffin-Seneca Economic Partnership
Started in 1983 as the Seneca Industrial and Economic Development Corp. (SIEDC), the Tiffin-Seneca Economic Partnership is a private, non-profit corporation dedicated to driving positive economic, downtown, and community development in Tiffin and Seneca County, Ohio, which consistently ranks among the top communities nationally for economic development. Learn more about the great things going on in Tiffin and Seneca County at www.tiffinseneca.org.
As part of the Inflation Reduction Act (IRA) passed in 2022, a new federal program was created that provides great opportunity for Ohio – the Greenhouse Gas Reduction Fund (GGRF). It allocates $27 billion in financial assistance through three programs to reduce harmful air pollutants, mobilize financing and private capital, and deliver benefits for low-income and disadvantaged communities.
read more