Call for Presentations – 2019 OEDA Annual Summit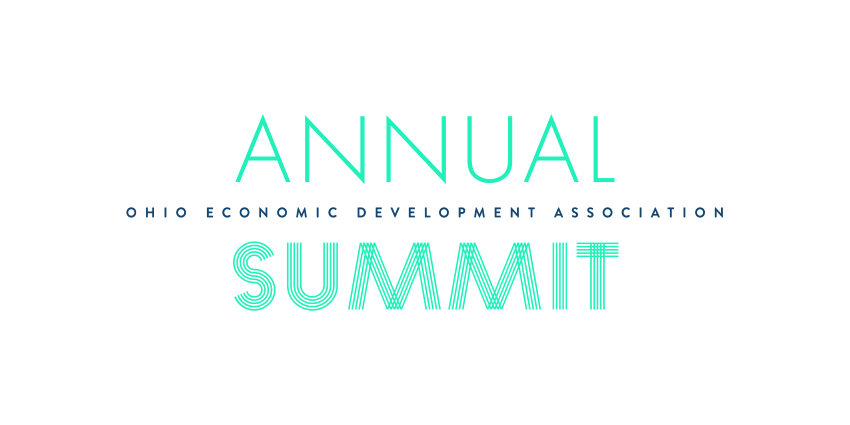 OEDA invites you to submit a proposal to present at the 2019 Annual Summit, themed "Better Together" to be held October 7-9, 2019 at the Embassy Suites Columbus-Dublin. This year's theme reminds all of us that partnership is a core value of economic development.
Reflecting upon this year's theme, we are particularly interested in presentations that include examples of both traditional and non-traditional partners, the value of relationships in building trust and buy-in, leveraging resources from multiple organizations or combining multiple tools and programs, and collaboration and cooperation among local, regional, and state organizations.
Submissions can cover the broad topics of economic development, community development, and workforce development that have a partnership, coalition, or collaboration component. However, you are encouraged to submit specific projects or initiatives that demonstrate that partnerships were a critical element of success, have measurable results, overcame long-standing or historical barriers and/or public opinion. Panel presentations are encouraged along with local case studies and examples. Consider:
A utility or transportation infrastructure project
Innovative industry – workforce partnership
Collaboration between private and public entities
Cooperation of multiple levels of government or jurisdictions
Non-traditional funding partners or programs
A program or tool was used to access additional resources
The OEDA Annual Summit offers an opportunity for you to showcase solutions, initiate provocative discussions, and share effective strategies that have worked in your community.
Guidelines for Submission:
Complete the Call for Presentations Form in its entirety below by April 30, 2019.
Break-out sessions will be in 45-minute increments. Presenters are encouraged to keep the prepared content to 35 minutes to allow 10 minutes for questions following the presentation.
Submission of a presentation does not guarantee participation in the program. Submissions will be reviewed by the Annual Summit Planning Committee, and you will be contacted by late June 2019 if your presentation has been selected.
Annual Summit proposals should not be submitted unless each presenter is available to appear on any day of the Annual Summit (October 8-9, 2019).  Accepted proposals will not be assigned a specific speaking date and time until the agenda is established (after June 30 2019).
CLICK HERE to submit your proposal by April 30th.
Louis Dreyfus Company (LDC), a leading merchant and processor of agricultural goods, announced plans for its state-of-the-art soybean processing facility to be located in Wyandot County, Ohio.  The project will bolster the region's economic growth in the critical food and agriculture sector.  LDC's facility will be located just outside of the City of Upper Sandusky; it's first location in the State of Ohio.
read more