Diversity & Inclusion Technology Internship
The Diversity & Inclusion Technology Internship initiative places highly motivated college students at early-stage technology companies or companies with a technological need. The Ohio Development Services Agency operates the initiative through the Ohio Third Frontier.
Companies that select and hire interns will be reimbursed for two-thirds of intern wages, up to $10,000. Company profile applications are due Aug. 30, 2019.
Students can apply from Sept. 9 through Sept. 27. The internship period is Fall 2019/Winter 2020.
For more information and to apply, click here.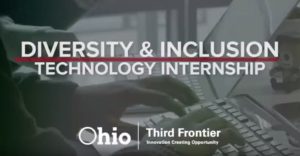 One of the Dayton region's largest manufacturing companies is planning a massive expansion at one of its local facilities.
Cargill Inc., a Minnesota-based provider of food, agriculture, financial and industrial products and services, will invest $225 million to expand its integrated soybean crush and refined oils facility in Sidney.
The project will create new jobs and further enhance Cargill's presence in the region.
read more