Diversity & Inclusion Technology Internship
The Diversity & Inclusion Technology Internship initiative places highly motivated college students at early-stage technology companies or companies with a technological need. The Ohio Development Services Agency operates the initiative through the Ohio Third Frontier.
Companies that select and hire interns will be reimbursed for two-thirds of intern wages, up to $10,000. Company profile applications are due Aug. 30, 2019.
Students can apply from Sept. 9 through Sept. 27. The internship period is Fall 2019/Winter 2020.
For more information and to apply, click here.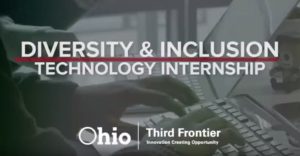 ROSEVILLE – Nearly a decade of grant-funded projects are transforming the village of Roseville.
Few will have the impact of a the new supermarket building. "It will be the centerpiece of a new downtown," said Heidi Milner, the village's fiscal officer.
It is nearing completion on part of the former Ungemach Pottery site on Potters Lane. Construction was funded by $750,000 in grants, the bulk of which was a USDA Rural Development Grant, and local investment. The new building features a grocery store, restaurant space and a walk-up window that could be used for ice cream orders. Garage doors on each side of the dining area will give it a pleasant summer atmosphere, as will a patio behind the building that opens facing the levy.
read more