Diversity & Inclusion Technology Internship
The Diversity & Inclusion Technology Internship initiative places highly motivated college students at early-stage technology companies or companies with a technological need. The Ohio Development Services Agency operates the initiative through the Ohio Third Frontier.
Companies that select and hire interns will be reimbursed for two-thirds of intern wages, up to $10,000. Company profile applications are due Aug. 30, 2019.
Students can apply from Sept. 9 through Sept. 27. The internship period is Fall 2019/Winter 2020.
For more information and to apply, click here.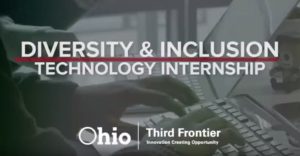 Having already established a reputation for itself in Seneca County, Saull Law & Title, a full-service law firm with headquarters in Upper Sandusky, recently signed a contract to purchase the former Your Legacy Credit Union building in downtown Tiffin, 170 S. Washington St, and a branch will open soon.
read more