Diversity & Inclusion Technology Internship
The Diversity & Inclusion Technology Internship initiative places highly motivated college students at early-stage technology companies or companies with a technological need. The Ohio Development Services Agency operates the initiative through the Ohio Third Frontier.
Companies that select and hire interns will be reimbursed for two-thirds of intern wages, up to $10,000. Company profile applications are due Aug. 30, 2019.
Students can apply from Sept. 9 through Sept. 27. The internship period is Fall 2019/Winter 2020.
For more information and to apply, click here.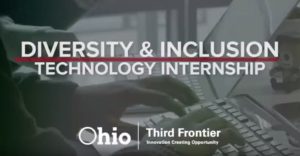 Louis Dreyfus Company (LDC), a leading merchant and processor of agricultural goods, announced plans for its state-of-the-art soybean processing facility to be located in Wyandot County, Ohio.  The project will bolster the region's economic growth in the critical food and agriculture sector.  LDC's facility will be located just outside of the City of Upper Sandusky; it's first location in the State of Ohio.
read more