Don't Miss IEDC's Annual Conference in Atlanta!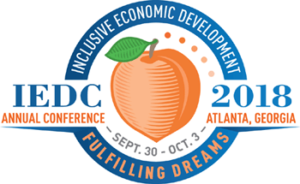 It is hard to believe that in the fall 2018 Annual Conference in Atlanta is right around the corner. The Atlanta Host Committee, along with IEDC staff, is working hard to provide an awesome program that you will not want to miss.​
Check it out today!
The I 70 / 75 Economic Development Summit on May 30 will feature Heather E. McGowan is an internationally known speaker, writer, and advisor. McGowan prepares leaders to most-effectively react to rapid and disruptive changes in education, work, and society. As a Future of Work Strategist, Heather has worked with diverse teams to address these challenges.
read more