Don't Miss IEDC's Annual Conference in Atlanta!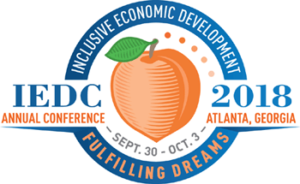 It is hard to believe that in the fall 2018 Annual Conference in Atlanta is right around the corner. The Atlanta Host Committee, along with IEDC staff, is working hard to provide an awesome program that you will not want to miss.​
Check it out today!
The Ohio Economic Development Association (OEDA) is proud to congratulate the winners and finalists of the 2019 Annual Excellence Awards! Recognition was presented at the 2019 Annual Summit, held at the Embassy Suites Columbus-Dublin.
The Ohio Economic Development Association's Annual Excellence Awards program recognizes the achievements of individuals and organizations throughout Ohio in the areas of economic and workforce development.
"The Annual Excellence Awards showcase the best of the best in economic development and gives members of the profession the opportunity to come together and collectively celebrate the success of the economic development profession," Jennifer Price, OEDA Executive Director, said.
read more