Don't Miss IEDC's Annual Conference in Atlanta!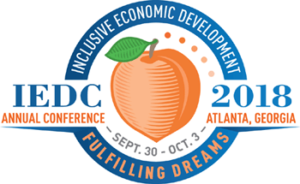 It is hard to believe that in the fall 2018 Annual Conference in Atlanta is right around the corner. The Atlanta Host Committee, along with IEDC staff, is working hard to provide an awesome program that you will not want to miss.​
Check it out today!
Join a discussion, hosted by the Greater Ohio Policy Center (GOPC), to learn about the recently passed HB168, which establishes the bona fide purchaser defense (BFPD) into Ohio law. The establishment of the BFPD into Ohio law better aligns Ohio law with federal standards, and aims to encourage the redevelopment of lightly contaminated brownfield sites.
read more