Don't Miss IEDC's Annual Conference in Atlanta!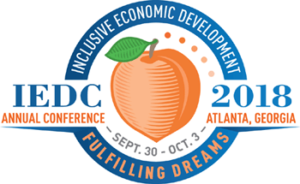 It is hard to believe that in the fall 2018 Annual Conference in Atlanta is right around the corner. The Atlanta Host Committee, along with IEDC staff, is working hard to provide an awesome program that you will not want to miss.​
Check it out today!
This two-day course is designed to provide the Ohio economic development professional with the critical steps of real estate development and a comprehensive understanding of how a deal progresses through to completion. Attendees will analyze the anatomy of a real estate deal and learn how each component stage impacts the next, and how real estate development is practiced in Ohio. This understanding will help the ED professional recognize the challenges (and often barriers) to advancing a new development in their community and to more thoughtfully understand approaches in helping close the deal.
read more