Don't Miss IEDC's Annual Conference in Atlanta!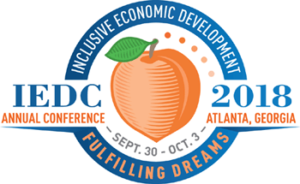 It is hard to believe that in the fall 2018 Annual Conference in Atlanta is right around the corner. The Atlanta Host Committee, along with IEDC staff, is working hard to provide an awesome program that you will not want to miss.​
Check it out today!
Brownfields stakeholders are excited for the newly established Brownfields Remediation Fund through the state budget passed earlier this year. An investment of $350 million will provide Ohio's cities with grant dollars to remediate brownfields in their communities. In addition, the budget included a new Building Demolition and Site Revitalization Program, which will provide $150 million for commercial and residential demolition and site revitalization.
read more