Don't Miss IEDC's Annual Conference in Atlanta!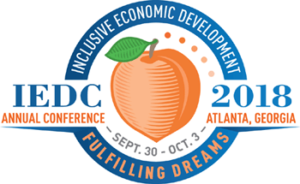 It is hard to believe that in the fall 2018 Annual Conference in Atlanta is right around the corner. The Atlanta Host Committee, along with IEDC staff, is working hard to provide an awesome program that you will not want to miss.​
Check it out today!
On November 13 and 14, JobsOhio was honored to partner with the Air Force Life Cycle Management Center (AFLCMC) and the Dayton Development Coalition to hold AFLCMC Pitch Days at Carillon Historical Park in the Dayton region. The two-day event connected industry, venture capital and the U.S. Air Force together to facilitate support for cutting-edge technologies. These were the first Pitch Days held in Dayton, but we anticipate they will not be the last.
read more