Don't Miss IEDC's Annual Conference in Atlanta!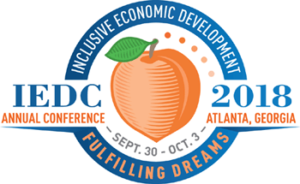 It is hard to believe that in the fall 2018 Annual Conference in Atlanta is right around the corner. The Atlanta Host Committee, along with IEDC staff, is working hard to provide an awesome program that you will not want to miss.​
Check it out today!
As is the case for Ohio and as you all know, the most successful economic development efforts can be directly attributed to the assembly of a talented, highly cohesive and cross-functional team. Earlier this year, our statewide economic development network gained two engaged and energetic advocates in Gov. Mike DeWine and Lt. Gov. Jon Husted. Both are already passionate about being involved.
read more