Don't Miss IEDC's Annual Conference in Atlanta!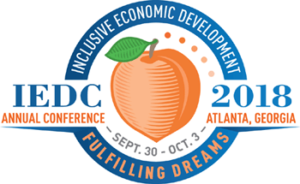 It is hard to believe that in the fall 2018 Annual Conference in Atlanta is right around the corner. The Atlanta Host Committee, along with IEDC staff, is working hard to provide an awesome program that you will not want to miss.​
Check it out today!
The American Planning Association (APA) recently named RiversEdge at Marcum Park in Hamilton, Ohio, as one of five Great Public Spaces on APA's annual Great Places in America list. APA's Great Places in America program recognizes the streets, neighborhoods, and public spaces in the United States demonstrating exceptional character, quality, and planning—attributes that enrich communities, facilitate economic growth, and inspire others around the country. The Great Neighborhoods, Great Streets, and Great Public Spaces of 2018 are places that are unique and exemplary in their amenities and infrastructure, cultural identity, and use of sustainable and innovative practices.
read more