Don't Miss IEDC's Annual Conference in Atlanta!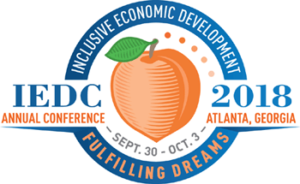 It is hard to believe that in the fall 2018 Annual Conference in Atlanta is right around the corner. The Atlanta Host Committee, along with IEDC staff, is working hard to provide an awesome program that you will not want to miss.​
Check it out today!
Senate President Larry Obhof of Medina has appointed City of Medina Economic Development Director Kimberly Marshall to the Ohio Public Works Commission.
The Public Works Commission provides financing for local public infrastructure improvements through both the State Capital Improvement Program (SCIP) and the Local Transportation Improvement Program (LTIP). SCIP is a grant/loan program for roads, bridges, water supply, wastewater treatment, storm water collection and solid waste disposal. LTIP is a grant program for roads and bridges only.
read more