Growth of Ohio's Bioscience Ecosystem Presents Incredible Opportunity
Eddie Pauline
BioOhio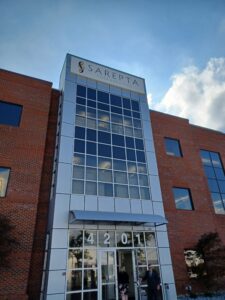 This is an incredibly exciting and auspicious time for Ohio's bioscience, health and life sciences industries, with incredible growth and massive record investment in recent years. In 2020, bioscience companies in the state attracted a record $3.3 billion from sources including venture capital, exits, angel investment, federal research grants and other state initiatives.
Meanwhile, research at Ohio's universities, hospitals and other institutions is fueling tremendous startup activity, especially in therapeutics. For example, we've seen nearly $10 billion of investment in gene therapy startups spun out of Nationwide Children's Hospital alone since 2018. Andelyn Biosciences, Sarepta Therapeutics and AmplifyBio are becoming household names. Forge Biologics, Inc. announced in January it will grow its genetic-material manufacturing facilities and hire up to 400 high-paying positions in Grove City, Ohio, while anchor biotech brands such as Amgen announced a $365 million expansion last year to call Ohio home.
Besides investment flowing into the state, Ohio's bioscience industry generated $7.1 billion in payroll in 2019, a 21% ($1.2 billion) jump in the last five years. Bioscience sector jobs in Ohio paid an average wage of $84,600, encompassing a wide variety of occupations. In comparison, the average wage for all industries in Ohio in 2019 was $50,502.
The state of Ohio, through JobsOhio and alongside anchor educational and healthcare institutions, also made a transformational investment in Innovation Districts in Cincinnati, Cleveland and Columbus, all with a health and life science focus. Clearly, the economic impact of Ohio's bioscience industry cannot be denied, and now is the time to push our ecosystem even further. Our state should no longer fly under the radar nationally.
At BioOhio, now in our 35th year advancing the state's bioscience industry, I expect 2022 to be a time of intense focus and investment in our priorities to convene, advocate, and serve our member investors and industry. With so many dynamic companies and workers contributing to the economic development, health and social well-being of our local and global communities, we are thrilled in 2022 to expand our promotion of the capabilities, expertise, and opportunities that Ohio's cities and bioscience organizations have to offer.
We're building our workforce development strategy and will work with economic development partners such as OEDA and JobsOhio to help attract even more talent and companies to Ohio. Finally, BioOhio's advocacy at the state and federal levels helps ensure that bioscience, health and life science innovation is greatly encouraged, and that patients have easier and affordable access to new breakthrough treatments brought from the bench to the bedside.
I hope you'll join us in promoting this powerful and important industry in Ohio. If your organization is involved in bioscience, I'd encourage you to talk more about the great work you're doing here. Also consider joining BioOhio's nearly 300 member investors in supporting these efforts. We are as excited as ever to partner to elevate the bioscience ecosystem and seize this incredible opportunity for economic growth in Ohio. Please don't hesitate to reach out to me at  epauline@bioohio.com with questions about BioOhio or ideas on how bioscience can be strengthened across our entire state. We look forward to working together.
The Ohio Export Internship Program matches businesses interested in growing exports with highly motivated college students who have taken export-focused coursework. The Ohio Department of Development offers participating small to medium-sized businesses a 50 percent reimbursement for the wages of the intern.
read more