Ohio Dominates Site Selection's 2017 Governor's Cup Rankings
John Minor.
JobsOhio.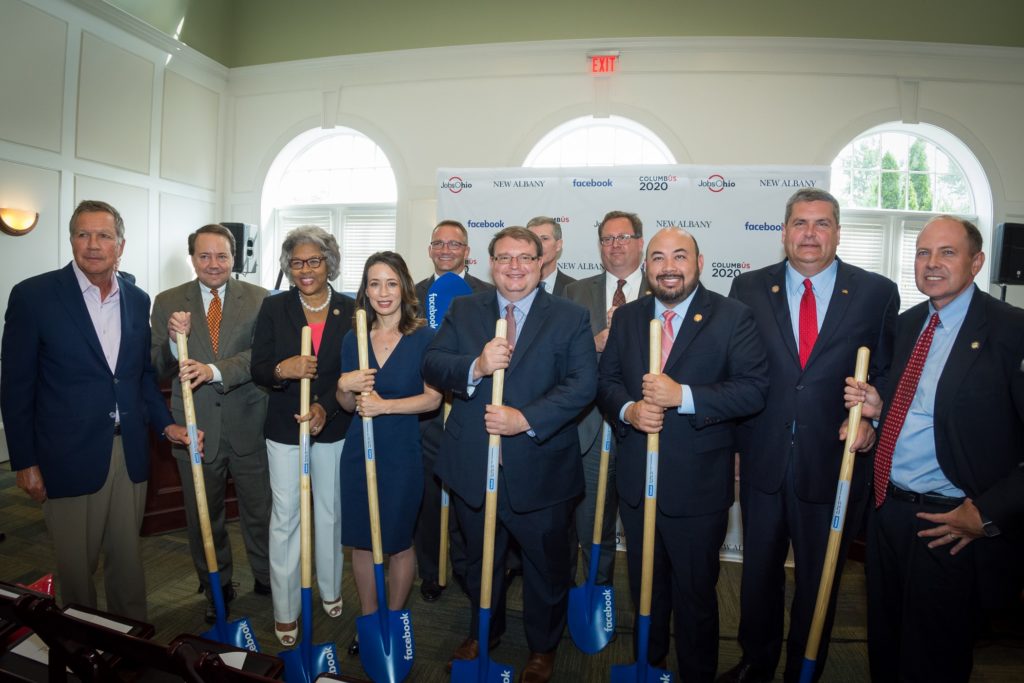 The month of March offered an array of positive news on Ohio's continued momentum when it comes to economic development success. Site Selection released its 2017 Governor's Cup rankings, and Ohio earned the No. 2 spot overall for total projects for the fourth consecutive year and placed third in overall projects per capita. That makes Ohio the only state to consecutively place in the top three of both categories.
Cincinnati and Columbus both placed in the top 10 for metropolitans with a population over 1 million. Akron, Dayton and Toledo earned top 10 rankings in metropolitans with a population between 200,000 and 1 million.
Where Ohio really outshines the rest of the country is the power and capabilities of our smaller cities. In 2017, Ohio had more micropolitans in the Top 100 list than any other state. It's the third straight year that Ohio led the list of micropolitans, defined as cities with 10,000 to 50,000 people.
Site Selection named Findlay the No. 1 overall micropolitan for the fourth straight year. According to Site Selection magazine, Findlay has appeared among the top 10 a total of 12 times since 2000. Wooster, Ashland and Tiffin all placed in the top 10 list of top-producing micropolitans.
Other Ohio cities named to the Top 100 Micropolitans include, in order of rank: Ashtabula, Celina, Sidney, Norwalk, Bellefontaine, Greenville, Marion, Sandusky, Urbana, Wapakoneta, Cambridge, Portsmouth, Van Wert and Wilmington.
Companies in a variety of sectors are consistently choosing to invest in locations across Ohio, regardless of community size. These strong results demonstrate how our close collaboration with state, regional and local partners helps us to better deliver Ohio's valuable assets to help businesses thrive.
That collaboration also resulted in a strong year for JobsOhio as we posted record results.
In 2017, JobsOhio completed 272 projects with companies that committed to create 22,788 new jobs, retain 67,849 existing jobs, and invest $9.6 billion in new capital. The job creation result represents an 11 percent increase over 2016, and these new jobs will create a JobsOhio record-tying $1.1 billion in new payroll in Ohio. The capital investment result is more than double the 2016 amount and also sets a new record for JobsOhio.
We could not have achieved this success without our local partners. Thank you for your valuable contributions and community perspectives. JobsOhio begins 2018 with excitement, momentum and an outstanding team. We encourage you to review our 2017 annual report as well as our new website to learn more about how we can work together to position Ohio for even stronger growth.
In late April 2021, a legislative committee in the Ohio House held its second hearing to consider creating a $100 million grant program, exclusively for county land banks, to fund commercial building demolition. Ohio's land bank statutes are recognized as a national model, uniquely providing an opt-in for county commissioners to direct tax collections to fund their county land banks' activities. That revenue model, coupled with allocations from the state's Hardest Hit Fund (specifically, the sun-setting Neighborhood Initiative Program), allowed land banks to grow in number during the past decade and thrive in addressing so-called nonproductive land in their communities. 
read more