Video Highlights Why Ohio is an Attractive State for Businesses
Renae Scott,
Director of Marketing and Communications,
JobsOhio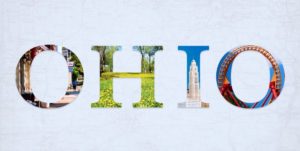 What happens in Ohio impacts the world. It is here, in Ohio, where talent, collaboration and world-class businesses and organizations transform big ideas into industry-changing products, services and solutions. When meeting with company executives who are unfamiliar with Ohio, it can be challenging to summarize in a few short minutes everything our state has to offer. That's why JobsOhio produced the Make Ohio Home video, which highlights Ohio's unique assets, ranging from its infrastructure to the state's greatest resource: its people.
When communicating with potential clients through email or face to face, JobsOhio encourages you to share the Make Ohio Home video. Read more.
About three months ago, we launched our Recovery Within Reach campaign, a first-of-its-kind effort to educate Ohioans about the financial effects of opioid addiction — and to connect them with treatment options close to their homes.
Our goal is to create a new way of talking about addiction, one in which people consider the facts and practical realities of how substance use disorder affects their lives. Not long ago, Gov. Mike DeWine challenged all of us in state government to think of ways we could help Ohioans navigate the opioid crisis that has affected our state for so long. For us, that meant considering the financial effects of addiction — and providing tools and trainings to help Ohioans and financial advisers talk about addiction and access care.
read more