Video Highlights Why Ohio is an Attractive State for Businesses
Renae Scott,
Director of Marketing and Communications,
JobsOhio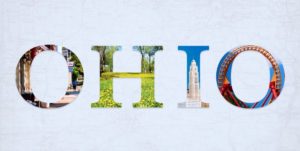 What happens in Ohio impacts the world. It is here, in Ohio, where talent, collaboration and world-class businesses and organizations transform big ideas into industry-changing products, services and solutions. When meeting with company executives who are unfamiliar with Ohio, it can be challenging to summarize in a few short minutes everything our state has to offer. That's why JobsOhio produced the Make Ohio Home video, which highlights Ohio's unique assets, ranging from its infrastructure to the state's greatest resource: its people.
When communicating with potential clients through email or face to face, JobsOhio encourages you to share the Make Ohio Home video. Read more.
ROSEVILLE – Nearly a decade of grant-funded projects are transforming the village of Roseville.
Few will have the impact of a the new supermarket building. "It will be the centerpiece of a new downtown," said Heidi Milner, the village's fiscal officer.
It is nearing completion on part of the former Ungemach Pottery site on Potters Lane. Construction was funded by $750,000 in grants, the bulk of which was a USDA Rural Development Grant, and local investment. The new building features a grocery store, restaurant space and a walk-up window that could be used for ice cream orders. Garage doors on each side of the dining area will give it a pleasant summer atmosphere, as will a patio behind the building that opens facing the levy.
read more