Video Highlights Why Ohio is an Attractive State for Businesses
Renae Scott,
Director of Marketing and Communications,
JobsOhio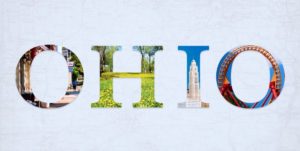 What happens in Ohio impacts the world. It is here, in Ohio, where talent, collaboration and world-class businesses and organizations transform big ideas into industry-changing products, services and solutions. When meeting with company executives who are unfamiliar with Ohio, it can be challenging to summarize in a few short minutes everything our state has to offer. That's why JobsOhio produced the Make Ohio Home video, which highlights Ohio's unique assets, ranging from its infrastructure to the state's greatest resource: its people.
When communicating with potential clients through email or face to face, JobsOhio encourages you to share the Make Ohio Home video. Read more.
Senate President Larry Obhof of Medina has appointed City of Medina Economic Development Director Kimberly Marshall to the Ohio Public Works Commission.
The Public Works Commission provides financing for local public infrastructure improvements through both the State Capital Improvement Program (SCIP) and the Local Transportation Improvement Program (LTIP). SCIP is a grant/loan program for roads, bridges, water supply, wastewater treatment, storm water collection and solid waste disposal. LTIP is a grant program for roads and bridges only.
read more