Video Highlights Why Ohio is an Attractive State for Businesses
Renae Scott,
Director of Marketing and Communications,
JobsOhio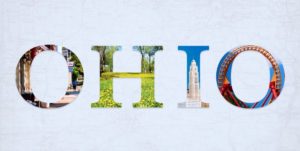 What happens in Ohio impacts the world. It is here, in Ohio, where talent, collaboration and world-class businesses and organizations transform big ideas into industry-changing products, services and solutions. When meeting with company executives who are unfamiliar with Ohio, it can be challenging to summarize in a few short minutes everything our state has to offer. That's why JobsOhio produced the Make Ohio Home video, which highlights Ohio's unique assets, ranging from its infrastructure to the state's greatest resource: its people.
When communicating with potential clients through email or face to face, JobsOhio encourages you to share the Make Ohio Home video. Read more.
The Ohio Economic Development Association is sponsoring a complimentary webinar on bringing equity and diversity to neighborhoods on July 26, 2021, 3 to 4:30pm. Sponsored in collaboration with the International Economic Development Council and the Brookings Institute, the Community-rooted Economic Inclusion Strategic Action Playbook argues that now is the time for community, city, and regional leaders to advance bold place-based solutions that foster long-overdue investment and opportunity within disinvested communities—and to do so in a way that benefits existing residents and small businesses within these communities.
read more