Workforce Connect Selects RITE to Lead IT Workforce Development Sector Partnership.
Courtney DeOreo
Executive Director, RITE
Sr. Director, Tech Talent, GCP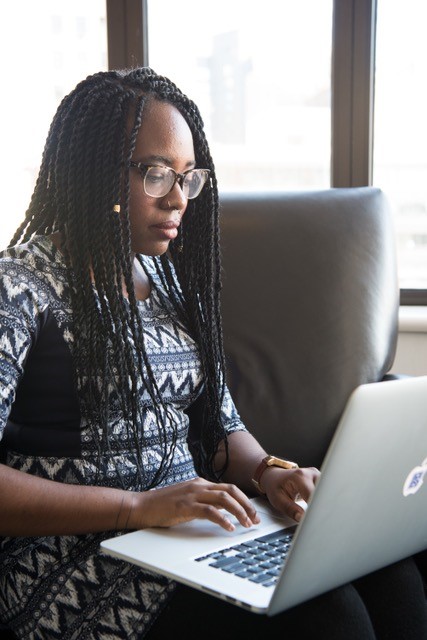 The Cuyahoga County Workforce Funders Group, a public-private partnership that unveiled a $2.5 million commitment in 2018 to support workforce system realignment, appointed  RITE, the tech talent arm of the Greater Cleveland Partnership (GCP), to lead the Workforce Connect Information Technology (IT) Sector Partnership. GCP RITE will work together with employers and job seekers in Cuyahoga County to build a diverse, highly skilled IT talent pipeline for an industry critical to Northeast Ohio and employers in need of talent.
As an established IT workforce alliance, RITE has a long history of convening employers, higher education, and workforce service partners to develop solutions to short- and long-term IT talent needs. We see this as an exciting opportunity to leverage our current network and partnership capabilities to expand relationships with additional workforce providers and social service systems.
Since its launch in 2009, RITE has worked to provide a sustainable structure for industry, education, workforce and economic development to advance IT employer-driven education and workforce strategies. We accelerate the growth of a quality IT talent pipeline by:
Mobilizing employers – leadership, involvement, and support – to influence IT talent development;
Optimizing regional efforts through collaboration, performance accountability, and shared resources and;
Delivering programming that builds the interest, skills, knowledge, experience, and connections students and job seekers need to pursue IT Careers in Northeast Ohio.
In 2019, RITE became a part of the Greater Cleveland Partnership, providing a robust platform and integrated structure to channel industry leadership and engagement, better connect employers to talent solutions, and more aggressively address the region's most critical talent gaps.  With the support of Workforce Connect, we can propel systems change to build more onramps to education and employment pathways into IT careers for students and job seekers while meeting employer demands for diverse and skilled talent.  Potential areas of focus include:
Developing a specialized strategy to attract and transition interested IT adult workers from nontraditional populations – women, minorities, veterans, underemployed, and career changers – into local IT education and employment pathways;
Investing more due diligence with employers hiring to fill entry-level IT positions and;
Advancing tech-based apprenticeships through expanded partnerships.
RITE is currently searching for a new team member with superior facilitation skills that help move ideas to strategy to action with a deliberate sense of urgency to manage the Workforce Connect IT Sector Partnership.  Please send all inquiries and letters/resumes to careers@gcpartnership.com.
We are pleased to lead the Workforce Connect IT Sector Partnership and will build our current work with businesses and workforce service providers to help Cuyahoga County residents overcome barriers to IT career pathways, and employers find diverse, skilled IT Talent.
The Ohio Department of Development today announced its selection of hosts to join the Minority Business Assistance Center (MBAC) Network Program for the July 1, 2023, through June 30, 2025, grant period. They will serve the needs of Ohio's minority-, women-, veteran-, and disadvantaged businesses for their region.
read more