April Event Brings Small Businesses and Government Buyers Together
Dan Bowerman
Ohio Development Services Agency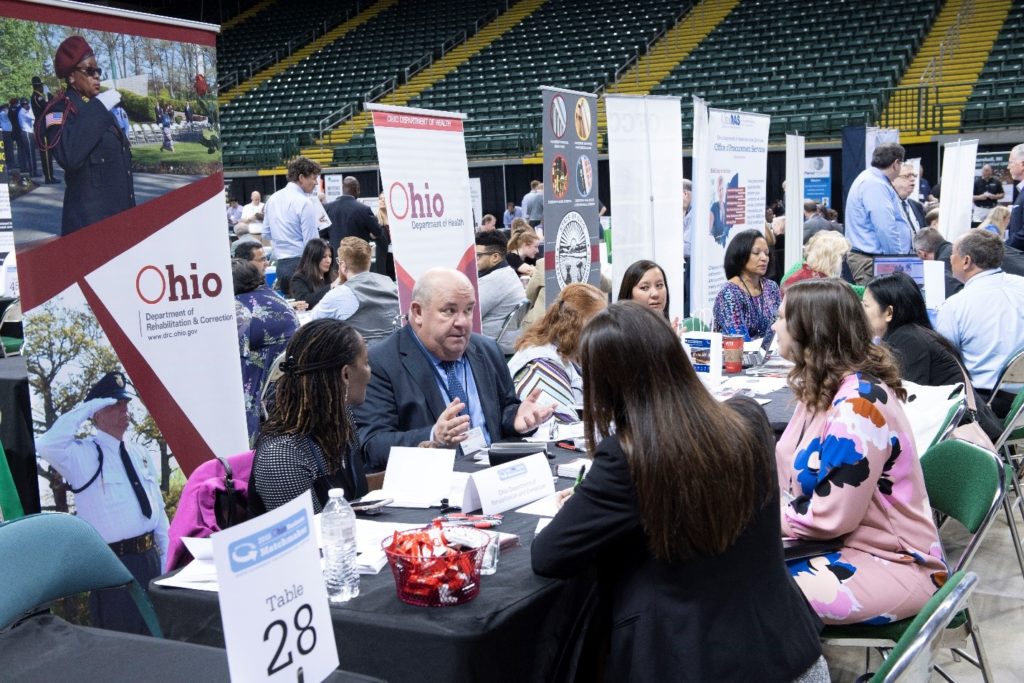 Small businesses will have the opportunity to meet one-on-one with government buyers at the local, state and federal level in April at the 2020 Ohio Business Matchmaker.
The largest small business-to-government contracting event in the state will kick off with a networking reception Tuesday, April 28, at Wright State University's Nutter Center, 3640 Colonel Glenn Highway, Dayton, Ohio 45324. The Ohio Business Matchmaker's main "matchmaking" event will take place Wednesday, April 29.
Since 2006, the U.S. Small Business Administration and the Ohio Development Services Agency have partnered on this event to connect potential qualified suppliers to city, county, state, federal agencies and other large contractors seeking to do buy from small businesses, including MBE/EDGE, minority-owned, women-owned, veteran-owned, 8(a) and HUBZone-certified businesses. Government agencies and prime contractors can register for free.
Small businesses can register at the early-bird rate of $100 through March. Registration will be $135 beginning April 1. Small businesses can sign up for one-on-one scheduled matchmaking sessions and participate in unscheduled sessions as well. In addition, small businesses are urged to prepare for the Ohio Business Matchmaker with a series of webinars on how to do business with government agencies.
To register for the 2020 Ohio Business Matchmaker and webinars, visit ohiobusinessmatchmaker.com.
About three months ago, we launched our Recovery Within Reach campaign, a first-of-its-kind effort to educate Ohioans about the financial effects of opioid addiction — and to connect them with treatment options close to their homes.
Our goal is to create a new way of talking about addiction, one in which people consider the facts and practical realities of how substance use disorder affects their lives. Not long ago, Gov. Mike DeWine challenged all of us in state government to think of ways we could help Ohioans navigate the opioid crisis that has affected our state for so long. For us, that meant considering the financial effects of addiction — and providing tools and trainings to help Ohioans and financial advisers talk about addiction and access care.
read more