April Event Brings Small Businesses and Government Buyers Together
Dan Bowerman
Ohio Development Services Agency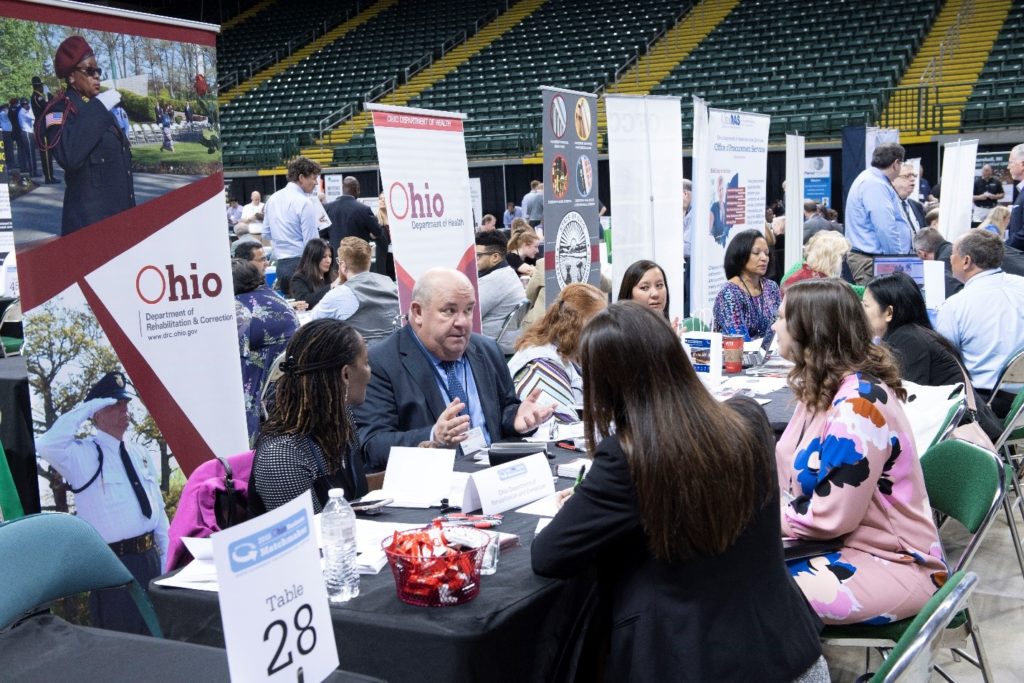 Small businesses will have the opportunity to meet one-on-one with government buyers at the local, state and federal level in April at the 2020 Ohio Business Matchmaker.
The largest small business-to-government contracting event in the state will kick off with a networking reception Tuesday, April 28, at Wright State University's Nutter Center, 3640 Colonel Glenn Highway, Dayton, Ohio 45324. The Ohio Business Matchmaker's main "matchmaking" event will take place Wednesday, April 29.
Since 2006, the U.S. Small Business Administration and the Ohio Development Services Agency have partnered on this event to connect potential qualified suppliers to city, county, state, federal agencies and other large contractors seeking to do buy from small businesses, including MBE/EDGE, minority-owned, women-owned, veteran-owned, 8(a) and HUBZone-certified businesses. Government agencies and prime contractors can register for free.
Small businesses can register at the early-bird rate of $100 through March. Registration will be $135 beginning April 1. Small businesses can sign up for one-on-one scheduled matchmaking sessions and participate in unscheduled sessions as well. In addition, small businesses are urged to prepare for the Ohio Business Matchmaker with a series of webinars on how to do business with government agencies.
To register for the 2020 Ohio Business Matchmaker and webinars, visit ohiobusinessmatchmaker.com.
The Ohio Economic Development Association is sponsoring a complimentary webinar on bringing equity and diversity to neighborhoods on July 26, 2021, 3 to 4:30pm. Sponsored in collaboration with the International Economic Development Council and the Brookings Institute, the Community-rooted Economic Inclusion Strategic Action Playbook argues that now is the time for community, city, and regional leaders to advance bold place-based solutions that foster long-overdue investment and opportunity within disinvested communities—and to do so in a way that benefits existing residents and small businesses within these communities.
read more