Biotech Manufacturer Invests $30 Million in West Chester to Develop Breakthrough Technologies
Vicki Lynn Eldridge
West Chester Township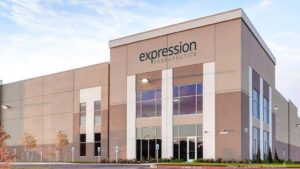 Expression Therapeutics is a fully-integrated clinical stage gene and cell therapy company developing novel therapeutics for oncology and hematology.  The company's oncology platform is based on proprietary technology that enhances the targeting capability of cells and alleviates concerns of long-term therapies.
Expression Therapeutics is able to produce vectors, cell therapy products, and recombinant proteins to speed up development of the company's clinical programs.  The company portfolio of products include genetically engineered blood stem cells and viral vectors.  A multi-platform approach, combined with an understanding of target diseases, make the company a drug development platform, not beholden to a specific technology.
The company's scientific breakthrough in transgene bioengineering and protein engineering enable it to optimize the gene therapy for each target indication: bleeding disorders, primary immunodeficiencies, leukemia/lymphoma, cancer and more.
Expression Therapeutics also provides services to strategic partners and clients. The facility contains both research laboratories for analytical and process development, as well as separate areas for early phase and commercial scale manufacturing.
Expression Therapeutics' $30 million, state-of-the-art 43,631 square-foot manufacturing facility is at 4692 Brate Drive in the West Chester Trade Center off Union Centre Boulevard.
The $212 million mixed-used West Chester Trade Center just began construction on two new buildings.  Upon completion of Buildings 10 and 11, the 240-acre industrial park will have nearly 3 million square feet of space to offer.  The industrial complex is estimated to mean more than 1,200 warehouse and manufacturing jobs and 777 indirect construction jobs in the community.
"Having had the privilege to tour their facility, Expression Therapeutics is just getting started on groundbreaking and life-changing advancements—they are doing amazing work at their West Chester facility," said West Chester Economic Development Manager Katy Kanelopoulous.
As part of the Inflation Reduction Act (IRA) passed in 2022, a new federal program was created that provides great opportunity for Ohio – the Greenhouse Gas Reduction Fund (GGRF). It allocates $27 billion in financial assistance through three programs to reduce harmful air pollutants, mobilize financing and private capital, and deliver benefits for low-income and disadvantaged communities.
read more