IMAGE Grants Help Sell Ohio Products Worldwide
Dan Bowerman
Ohio Development Services Agency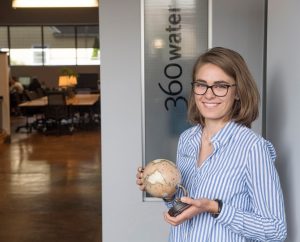 Putting products and services in front of international customers can help businesses reach two-thirds of the world's buying power which is outside of the United States. Ohio Development Services Agency's International Market Access Grant for Exporters (IMAGE) program helps eligible Ohio businesses increase exports and create jobs. The grant provides a 50 percent reimbursement, up to $10,000, for eligible activities.
Applications are open now and will be accepted until 3 p.m. Dec. 11, 2020. Importantly, applications must be approved before activities begin. Activities must be completed by Sept. 29, 2021.
 Popular activities include website development, international marketing, export training, translation services, compliance testing, and trade show exhibition. New this year, e-commerce expenses are eligible for reimbursement.
For more information and to apply, visit IMAGE.development.ohio.gov or email IMAGE@development.ohio.gov.
ROSEVILLE – Nearly a decade of grant-funded projects are transforming the village of Roseville.
Few will have the impact of a the new supermarket building. "It will be the centerpiece of a new downtown," said Heidi Milner, the village's fiscal officer.
It is nearing completion on part of the former Ungemach Pottery site on Potters Lane. Construction was funded by $750,000 in grants, the bulk of which was a USDA Rural Development Grant, and local investment. The new building features a grocery store, restaurant space and a walk-up window that could be used for ice cream orders. Garage doors on each side of the dining area will give it a pleasant summer atmosphere, as will a patio behind the building that opens facing the levy.
read more