IMAGE Grants Help Sell Ohio Products Worldwide
Dan Bowerman
Ohio Development Services Agency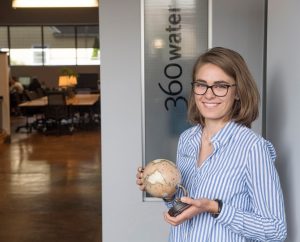 Putting products and services in front of international customers can help businesses reach two-thirds of the world's buying power which is outside of the United States. Ohio Development Services Agency's International Market Access Grant for Exporters (IMAGE) program helps eligible Ohio businesses increase exports and create jobs. The grant provides a 50 percent reimbursement, up to $10,000, for eligible activities.
Applications are open now and will be accepted until 3 p.m. Dec. 11, 2020. Importantly, applications must be approved before activities begin. Activities must be completed by Sept. 29, 2021.
 Popular activities include website development, international marketing, export training, translation services, compliance testing, and trade show exhibition. New this year, e-commerce expenses are eligible for reimbursement.
For more information and to apply, visit IMAGE.development.ohio.gov or email IMAGE@development.ohio.gov.
The City of Delaware welcomes Cody Hatten as its new Economic Development Coordinator.
Hatten previously served in various capacities with the Lawrence Economic Development Corporation in Lawrence County, Ohio. His positions included Economic Development Specialist and Director of the Convention & Visitors Bureau.
read more