IMAGE Grants Help Sell Ohio Products Worldwide
Dan Bowerman
Ohio Development Services Agency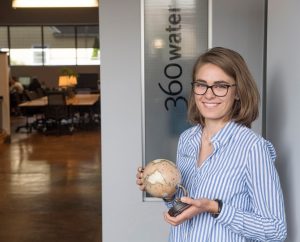 Putting products and services in front of international customers can help businesses reach two-thirds of the world's buying power which is outside of the United States. Ohio Development Services Agency's International Market Access Grant for Exporters (IMAGE) program helps eligible Ohio businesses increase exports and create jobs. The grant provides a 50 percent reimbursement, up to $10,000, for eligible activities.
Applications are open now and will be accepted until 3 p.m. Dec. 11, 2020. Importantly, applications must be approved before activities begin. Activities must be completed by Sept. 29, 2021.
 Popular activities include website development, international marketing, export training, translation services, compliance testing, and trade show exhibition. New this year, e-commerce expenses are eligible for reimbursement.
For more information and to apply, visit IMAGE.development.ohio.gov or email IMAGE@development.ohio.gov.
About three months ago, we launched our Recovery Within Reach campaign, a first-of-its-kind effort to educate Ohioans about the financial effects of opioid addiction — and to connect them with treatment options close to their homes.
Our goal is to create a new way of talking about addiction, one in which people consider the facts and practical realities of how substance use disorder affects their lives. Not long ago, Gov. Mike DeWine challenged all of us in state government to think of ways we could help Ohioans navigate the opioid crisis that has affected our state for so long. For us, that meant considering the financial effects of addiction — and providing tools and trainings to help Ohioans and financial advisers talk about addiction and access care.
read more