Market Products and Services Internationally
Dan Bowerman
Ohio Development Services Agency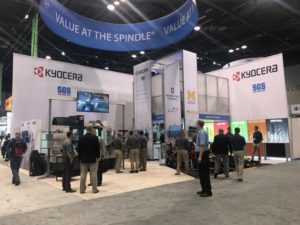 Putting products and services in front of international customers can help small and medium-sized businesses grow, and the Ohio Development Services Agency can make it easier to do that.
The International Market Access Grant for Exporters (IMAGE) is designed to help businesses increase exports and create jobs in Ohio's economy. The grant provides a 50 percent reimbursement, up to $12,500 per fiscal year, for eligible activities. IMAGE is funded, in part, through the U.S. Small Business Administration's State Trade Expansion Program.
Popular qualifying activities include, but are not limited to, exhibiting at trade shows, participating in trade missions, international advertising, translation services and website development.
The application period is now open, and the final deadline to apply is 3 p.m. March 29, 2019. Among other criteria, grant awards are administered on a first-come, first-served basis and are contingent upon availability of funds. The deadline to complete all proposed activities is September 29, 2019.
For more information and to apply, visit IMAGE.development.ohio.gov or email IMAGE@development.ohio.gov.
Rural communities are prime targets for companies considering a corporate site location project. Rural areas in the U.S. cover 97 % of the nation's land area but contain 19.3 % of the population who are more likely to own a single family home, are older and less likely to hold a bachelor's degree or be in poverty than their urban counters.
read more