Meet Your 2023 OEDA Board of Directors!
The Ohio Economic Development Association is excited to introduce the officers and members of the 2023 Board of Directors.
OEDA represents more than 600 economic development professionals from across Ohio.  Its Board is comprised of some of the state's top local economic development talent who represent the diversity of communities and regions that make Ohio attractive for new businesses and the right place for existing businesses to grow and thrive.
The members of the Nominating Committee, who were appointed by the Board's Executive Committee, undertook an objective process to build the slate of candidates for the 2023 Board of Directors.  Nominations opened in October and OEDA received an unprecedented number of applications for the 12 At-Large and Area Director positions that comprised the slate.  The committee utilized a competitive scoring process, based on approved criteria, to evaluate every application received during the nominating period.
The Nominating Committee worked diligently to complete its work in December.  The proposed Slate of Candidates was presented to the membership at a special meeting and it was overwhelmingly approved, receiving 98% of the membership vote.
The following individuals are serving on the 2023 OEDA Board of Directors: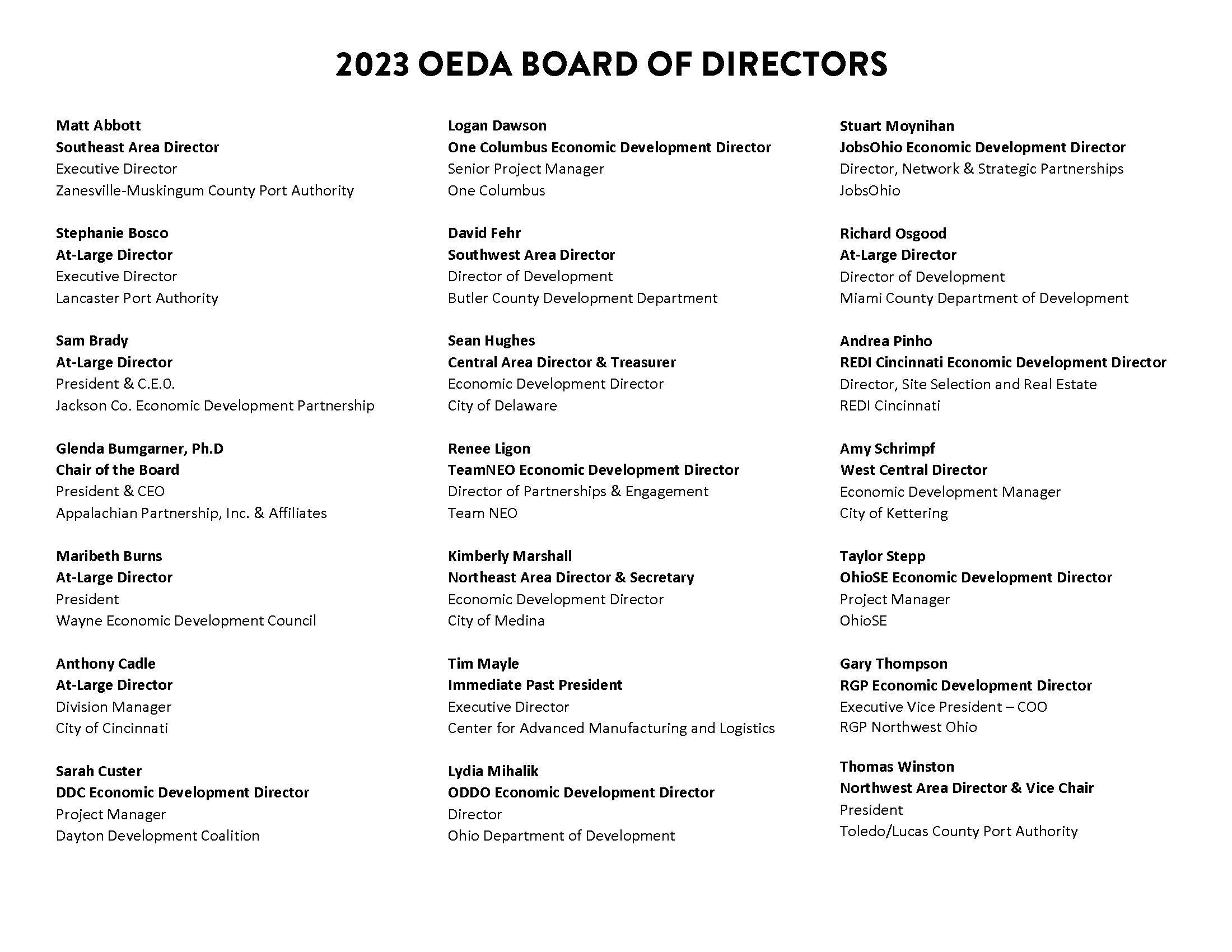 The Ohio Department of Development today announced its selection of hosts to join the Minority Business Assistance Center (MBAC) Network Program for the July 1, 2023, through June 30, 2025, grant period. They will serve the needs of Ohio's minority-, women-, veteran-, and disadvantaged businesses for their region.
read more