NEO Rising: Celebrating Today. Building Tomorrow.
Featuring Keynote Speaker Governor Mike DeWine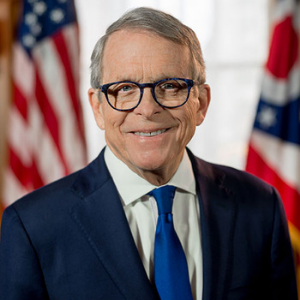 Celebrate Northeast Ohio's Economic Development Achievements
In 2018, the regional economic development partners across the 18 counties of Northeast Ohio worked together to advance our region's economy. It's time to celebrate! On May 2nd, we will honor economic development professionals with Team NEO's annual event.
May 2 from 4:30 pm to 7:00 pm at Embassy Suites – Independence
We will also recognize three individuals who have advanced the region's strategy as Team NEO Regional Economic Development Champions:
Business Leader | Tracey Nichols, Director of Financial Services, Project Management Consultants LLC
Economic Development Leader | Patrick Kelly, Director, Economic Development, FirstEnergy
Community Leader | Jay Gershen, D.D.S., PhD., President, Northeast Ohio Medical University
About three months ago, we launched our Recovery Within Reach campaign, a first-of-its-kind effort to educate Ohioans about the financial effects of opioid addiction — and to connect them with treatment options close to their homes.
Our goal is to create a new way of talking about addiction, one in which people consider the facts and practical realities of how substance use disorder affects their lives. Not long ago, Gov. Mike DeWine challenged all of us in state government to think of ways we could help Ohioans navigate the opioid crisis that has affected our state for so long. For us, that meant considering the financial effects of addiction — and providing tools and trainings to help Ohioans and financial advisers talk about addiction and access care.
read more