New Industrial Building Breaking Ground in Logan-Hocking Commerce Park
Leland Vogel
Lehman Daman | Rudolph Libbe Group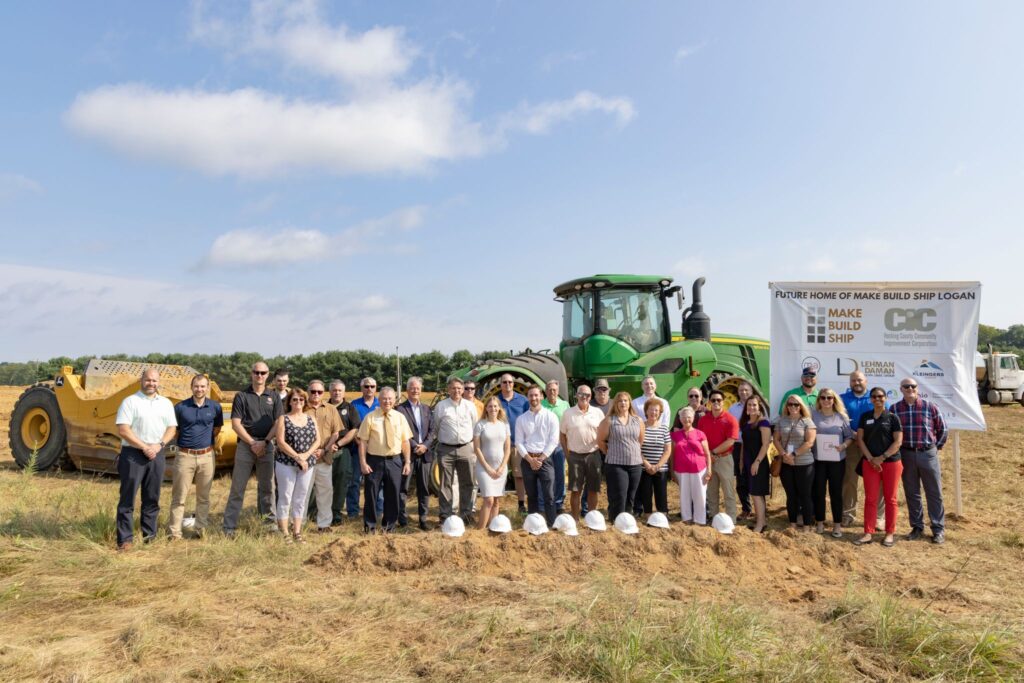 LOGAN, OH – Construction on a new speculative industrial building in the Logan-Hocking Commerce Park started this month. The finished building will be 48,000 square feet and can be divided to accommodate up to 8 potential tenants in spaces as small as approximately 6,000 square feet. The project is spearheaded by Leland Vogel of Make Build Ship LLC, a local developer specializing in small multitenant industrial space. An official groundbreaking was held on August 10th. Leasing will begin this fall, with spaces available as soon as the spring of 2022.
Logan, Ohio currently has a 0% industrial vacancy rate, meaning there is no ready, available space for manufacturers, assemblers, distributors, or other industrial users. By building a tenant-ready space for small to mid-size companies, Make Build Ship hopes to bring more jobs to Logan and provide local companies a place to grow their businesses within the region.
This project is in partnership with the Hocking County Community Improvement Corporation (Hocking County CIC), a local economic development group, who already has a fully occupied building in the industrial park. "By investing in this building," said Joy Davis, Executive Director of the Hocking County CIC, "we are helping grow Logan's industrial base, creating space that will attract new businesses and support the entrepreneurs and companies that have started here."
Nearby Canal Winchester and Lancaster have both seen recent upticks in economic activity and industrial buildings. Developer Leland Vogel has confidence that Hocking County is also ready for industrial growth, explaining, "Manufacturing and distribution demand is growing throughout the country, including southeast Ohio, and with a prime location right off of US 33, this building will bring those industrial opportunities to Logan."
The Park is located in an Opportunity Zone, areas designated for economic development, and this project was supported by the Ohio Department of Development's Rural Industrial Park Loan Program, which provides funding for developments in rural industrial parks in distressed and sparsely populated  areas of the state. Construction will be completed by Lehman Daman Construction Services, a Central Ohio commercial contractor that has built in Ohio and the surrounding states for over 75 years.
For more information, reach out to Leland Vogel at makebuildship@gmail.com.
The Ohio Export Internship Program matches businesses interested in growing exports with highly motivated college students who have taken export-focused coursework. The Ohio Department of Development offers participating small to medium-sized businesses a 50 percent reimbursement for the wages of the intern.
read more