NODE June 28 Spire and Debonné Vineyards Outing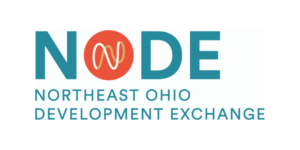 June 28 – Northeast Ohio Development Exchange (NODE) event will feature an outing in Ashtabula and Lake counties. We'll start off with a tour of Spire Institute, the 750,000 sq. ft. Olympic grade facility and then we'll head to Debonné Vineyards, located in the Grand River Valley wine region, the largest estate winery in Ohio, boasting more than 175 acres of wines. We'll get a tour of the winery before enjoying some of its spirits. Complete details and registration is here. 
Sometimes it only takes a simple conversation, a spark that lights the fire of collaboration and community partnerships. The simple conversations between OhioMeansJobs-Paulding County and the Paulding County Economic Development Office led to a meeting of the minds between the aforementioned pair, Vancrest of Payne, and Northwest State Community College.
read more