NODE June 28 Spire and Debonné Vineyards Outing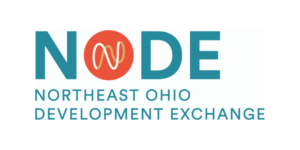 June 28 – Northeast Ohio Development Exchange (NODE) event will feature an outing in Ashtabula and Lake counties. We'll start off with a tour of Spire Institute, the 750,000 sq. ft. Olympic grade facility and then we'll head to Debonné Vineyards, located in the Grand River Valley wine region, the largest estate winery in Ohio, boasting more than 175 acres of wines. We'll get a tour of the winery before enjoying some of its spirits. Complete details and registration is here. 
The Ohio Department of Development today announced its selection of hosts to join the Minority Business Assistance Center (MBAC) Network Program for the July 1, 2023, through June 30, 2025, grant period. They will serve the needs of Ohio's minority-, women-, veteran-, and disadvantaged businesses for their region.
read more