NODE June 28 Spire and Debonné Vineyards Outing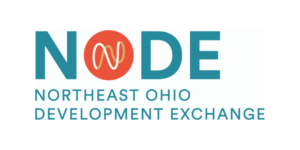 June 28 – Northeast Ohio Development Exchange (NODE) event will feature an outing in Ashtabula and Lake counties. We'll start off with a tour of Spire Institute, the 750,000 sq. ft. Olympic grade facility and then we'll head to Debonné Vineyards, located in the Grand River Valley wine region, the largest estate winery in Ohio, boasting more than 175 acres of wines. We'll get a tour of the winery before enjoying some of its spirits. Complete details and registration is here. 
ROSEVILLE – Nearly a decade of grant-funded projects are transforming the village of Roseville.
Few will have the impact of a the new supermarket building. "It will be the centerpiece of a new downtown," said Heidi Milner, the village's fiscal officer.
It is nearing completion on part of the former Ungemach Pottery site on Potters Lane. Construction was funded by $750,000 in grants, the bulk of which was a USDA Rural Development Grant, and local investment. The new building features a grocery store, restaurant space and a walk-up window that could be used for ice cream orders. Garage doors on each side of the dining area will give it a pleasant summer atmosphere, as will a patio behind the building that opens facing the levy.
read more