NODE June 28 Spire and Debonné Vineyards Outing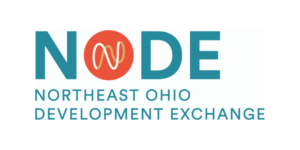 June 28 – Northeast Ohio Development Exchange (NODE) event will feature an outing in Ashtabula and Lake counties. We'll start off with a tour of Spire Institute, the 750,000 sq. ft. Olympic grade facility and then we'll head to Debonné Vineyards, located in the Grand River Valley wine region, the largest estate winery in Ohio, boasting more than 175 acres of wines. We'll get a tour of the winery before enjoying some of its spirits. Complete details and registration is here. 
(Wilmington, Ohio) The Clinton County Port Authority is pleased to congratulate David Riggs, Director of the SBDC at Miami Regionals, for being named Ohio's SBDC State Star in 2021.
America's SBDC, the national association that represents the nationwide network of Small Business Development Centers (SBDCs), annually recognizes one outstanding SBDC employee from each of its 62 members. This outstanding employee exhibits exemplary performance, makes a significant contribution to their state or regional SBDC program, and shows a strong commitment to small business. Using a peer-based selection process, the Ohio SBDC network selected David Riggs for Ohio's SBDC State Star.
read more