OEDI Training Accredited for Planning Profession Accreditation
The Ohio Economic Development Institute is pleased to announced that the American Institute of Certified Planners (AICP) has approved OEDI to be an approved Certification Management (CM) provider.
Beginning in 2020, programming offered by OEDI that has a planning aspect will be approved for CM credit. Look for the AICP / CM Logo that will identify courses offering credit.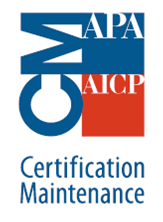 Having already established a reputation for itself in Seneca County, Saull Law & Title, a full-service law firm with headquarters in Upper Sandusky, recently signed a contract to purchase the former Your Legacy Credit Union building in downtown Tiffin, 170 S. Washington St, and a branch will open soon.
read more