OMEGA-Region Leaders Selected for Appalachian Leadership Institute
Lisa Duvall
Ohio Mid-Eastern Governments Association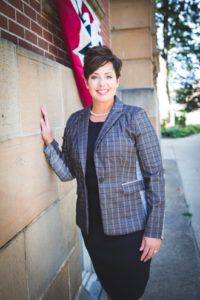 Two leaders in the Ohio Mid-Eastern Governments Association (OMEGA) region have been selected to represent Ohio as members of the inaugural class of the Appalachian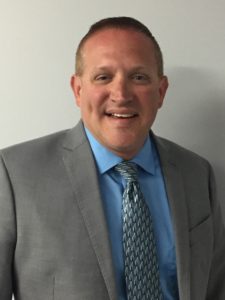 Leadership Institute, a comprehensive regional leadership program developed by the Appalachian Regional Commission in partnership with the University of Tennessee, Knoxville; The Howard H. Baker Center for Public Policy; Tuskegee University; and Collective Impact.
Tiffany Swigert, executive director of the Coshocton Port Authority, and Brennan Dudley, administrator of the village of Byesville in Guernsey County, were among 40 professionals selected from 180 applicants who live or work in the Appalachian region, which is comprised of parts of 13 states.
"Having these two very deserving trailblazers selected as part of the first Appalachian Leadership Institute Fellowship program speaks to the caliber of work going on throughout the OMEGA region," said OMEGA Executive Director Jeannette Wierzbicki. "Tiffany and Brennan have demonstrated time and again their commitment to improving their communities, and the Appalachian Leadership Institute will give them additional tools to enhance their work."
The Appalachian Leadership Institute is an extensive nine-month program of skill-building seminars, best practice reviews, field visits, mentoring and networking. The curriculum will be anchored by six multi-day seminars around the region with the first sessions taking place in Morehead, Kentucky, October 21-24, 2019.
As part of the Appalachian Leadership Institute, Swigert and Dudley will work directly with public policy, community development, education, investment and other professionals who live and/or work in the Appalachian region to design effective economic development project proposals, integrate community assets into long-lasting economic development strategies, identify resources available to spur economic development, locate and access investment capital from a variety of public and private sources and prepare competitive applications for public grant opportunities.
"Having our local development director selected as one of only 40 in a 13-state, 420-county Appalachian Region is a tremendous honor both for Tiffany and Coshocton," said Coshocton Mayor Steve Mercer. "Being named an Institute Fellow for this program is an acknowledgement of the tireless effort and energy she brings to the Port Authority on our behalf."
"I am so grateful to have this incredible opportunity before me," Swigert said.  "The ARC is at the forefront of innovation and investment in our Appalachian region, and there is no one better to learn from.  I look forward to the vast information and diverse connections that will assist us in bringing prosperity to our communities."
"I think it's a great honor that Brennan was selected from so many other applicants," said Byesville Mayor Jay Jackson. "We are blessed to have him in the village; he's a real asset. This is a testament to his hard work, talent and leadership," Jackson said.
"I look forward to gaining information that I will able to use to identify additional resources, develop more effective uses of community assets and explore innovative ideas on the development of private/public partnerships," Dudley said. "I believe I bring a unique perspective on how government can work cooperatively with various groups or individuals in order to accomplish goals while advancing the vision of the community and region."
# # #
As part of the Inflation Reduction Act (IRA) passed in 2022, a new federal program was created that provides great opportunity for Ohio – the Greenhouse Gas Reduction Fund (GGRF). It allocates $27 billion in financial assistance through three programs to reduce harmful air pollutants, mobilize financing and private capital, and deliver benefits for low-income and disadvantaged communities.
read more