PACENation Regional Ohio Conference – Sept 26, 2018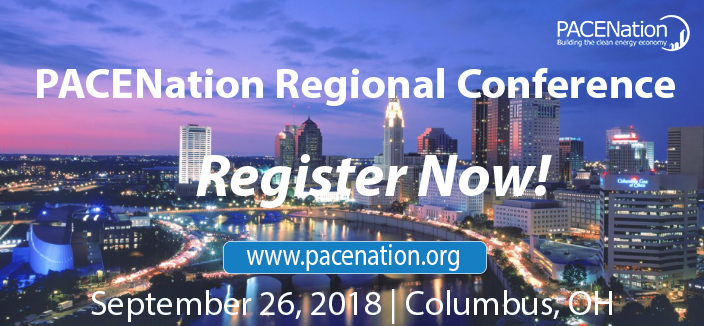 Join PACENation and the Council of Development Finance Agencies (CDFA) on September 25 and 26 in Columbus, OH.
Day 1: CDFA Roundtable, September 25
The CDFA Ohio Financing Roundtable will feature a special one-day conference that will cover bonds, TIF, tax credits, energy, redevelopment and small business finance. This event will feature a number of economic development finance experts from around the state discussing development finance tools, authorities, resources and approaches, and how these can affect the Ohio economy going forward. Register Today!
Day 2: PACENation Regional Ohio Conference, September 26
This conference is perfect for local governments and development finance agencies, building owners, contractors, PACE related service & finance providers, and other PACE stakeholders to get together and explore Ohio and surrounding regions. This provides an opportunity for learning, networking, and advancing PACE. Click here to learn more and register!
Rural communities are prime targets for companies considering a corporate site location project. Rural areas in the U.S. cover 97 % of the nation's land area but contain 19.3 % of the population who are more likely to own a single family home, are older and less likely to hold a bachelor's degree or be in poverty than their urban counters.
read more