Senate President Obhof Appoints Kimberly Marshall to the Ohio Public Works Commission
Barbara J. Dzur
City of Medina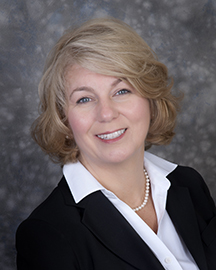 Senate President Larry Obhof of Medina has appointed City of Medina Economic Development Director Kimberly Marshall to the Ohio Public Works Commission.
The Public Works Commission provides financing for local public infrastructure improvements through both the State Capital Improvement Program (SCIP) and the Local Transportation Improvement Program (LTIP). SCIP is a grant/loan program for roads, bridges, water supply, wastewater treatment, storm water collection and solid waste disposal. LTIP is a grant program for roads and bridges only.
"Kimberly is a dedicated public servant whose understanding of local infrastructure needs will be an asset to the Public Works Commission as they work to keep Ohio's roads, bridges and waterways functional and safe," said Obhof.
Marshall has over 25 years of public service experience at the federal, state and local levels. She is currently the Director of Economic Development for the city of Medina and recently received the "Best Public Leader in Revitalization" award from Heritage Ohio. Marshall's public service career also includes working for the state of Ohio as a specialist in unemployment, workforce and business services, and at the federal level, with the Department of Defense in procurement and contract compliance. An active member of her community, she serves on the boards of Main Street Medina and The Children's Center of Medina County.
In late April 2021, a legislative committee in the Ohio House held its second hearing to consider creating a $100 million grant program, exclusively for county land banks, to fund commercial building demolition. Ohio's land bank statutes are recognized as a national model, uniquely providing an opt-in for county commissioners to direct tax collections to fund their county land banks' activities. That revenue model, coupled with allocations from the state's Hardest Hit Fund (specifically, the sun-setting Neighborhood Initiative Program), allowed land banks to grow in number during the past decade and thrive in addressing so-called nonproductive land in their communities. 
read more