The City of Dublin Announces New Economic Development Director
Andrew Kohn
City of Dublin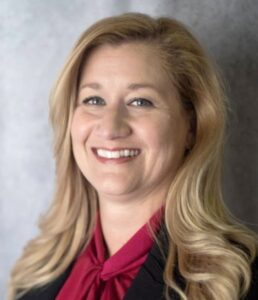 The City of Dublin is pleased to announce that Jennifer Klus Ekey has accepted the position of Director of Economic Development effective April 27. Ms. Klus Ekey has worked in the economic and workforce development fields for 25 years and most recently led economic development efforts for the Clinton County Port Authority, which includes the Wilmington AirPark, the highest volume cargo airport in Ohio, as well as the City of Wilmington, Ohio. In 2010, she was named to Cincinnati Business Courier's "Forty under 40" and in 2019 was named OEDA Economic Development Professional of the Year.
An Ohio native, Ms. Klus Ekey attended Miami University in Oxford, Ohio and has previously worked for organizations in the Greater Cincinnati area. Being involved with the Ohio Economic Development Association, she has spent a good deal of time in Dublin over the years and is impressed by the City's commitment to creating a premier community by identifying and building on its core strengths and values.
"The City looks forward to welcoming Jennifer in her new position," said Megan O'Callaghan, Dublin's Deputy City Manager/Chief Finance & Development Officer. "Her passion for economic development, and commitment to work for the betterment of our residents, workforce and business community will bring lasting, meaningful impacts to Dublin for generations to come."
Previously, Ms. Klus Ekey has worked in Southwest Ohio, starting her economic development career in the City of Hamilton. After that, she became the first Economic Development Director for the City of Harrison, Ohio. Ms. Klus Ekey then worked for the City of Middletown. In Dublin, she looks forward to bringing world-class innovators to the City, ensuring it continues to grow and develop responsibly.
"Economic Development is a career where you can see the difference your work makes and I'm looking forward to continuing the good work that the Dublin Economic Development team has already started," said Ms. Klus Ekey. "I'm particularly interested in workforce development efforts, understanding the strategic implications of DubLink Transport and downtown redevelopment efforts. It's an exciting time to work in economic development in Ohio."
#
About the City of Dublin, Ohio, USA
Dublin is a city of nearly 50,000 residents located just northwest of Columbus, Ohio. It offers residents and corporate citizens responsive services, attractive housing, superior public education, direct regional highway access, abundant park space, thoughtful and strategic planning, innovative ideas and technology and a dynamic community life. Dublin is consistently ranked one of the safest cities in the nation. It is home to more than 20 corporate headquarters, an entrepreneurial center, 4,300+ businesses, world-class events and the urban, walkable Bridge Street District. For more information, visit DublinOhioUSA.gov or call 614.410.4400.
The Ohio Export Internship Program matches businesses interested in growing exports with highly motivated college students who have taken export-focused coursework. The Ohio Department of Development offers participating small to medium-sized businesses a 50 percent reimbursement for the wages of the intern.
read more