Export Interns Help Businesses Grow
Dan Bowerman
Ohio Development Services Agency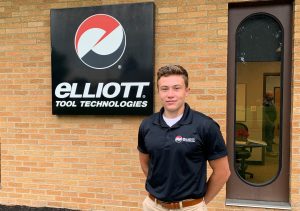 Businesses have only a few days remaining to apply for export-trained interns to help them grow and boost international marketing or logistics.
The Ohio Development Services Agency's Export Internship Program places students who have completed export-focused coursework with businesses seeking to boost exports. College students from across the state take the export course at The Ohio State University Max M. Fisher College of Business, the Cleveland State University Monte Ahuja College of Business, the Youngstown State University Williamson College of Business Administration, or the University of Dayton School of Business Administration.
Participating businesses receive a 50 percent reimbursement for intern wages, up to $3,600. The deadline for businesses to apply for this year's program is February 1. Students will be matched with companies in April 2021, and the internships run from May to August 2021.
To learn more, visit EIP.development.ohio.gov or contact Wendi Howell, Export Assistance Program Manager, at (614) 466-6811 or Wendi.Howell@development.ohio.gov.
Sometimes it only takes a simple conversation, a spark that lights the fire of collaboration and community partnerships. The simple conversations between OhioMeansJobs-Paulding County and the Paulding County Economic Development Office led to a meeting of the minds between the aforementioned pair, Vancrest of Payne, and Northwest State Community College.
read more