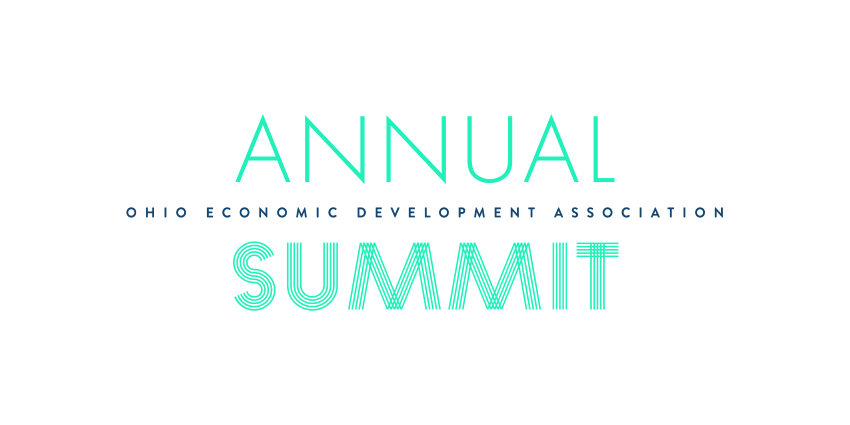 After much contemplation and consideration, the OEDA leadership has made the decision to proceed with the 2020 OEDA Annual Summit in a virtual format.  The Virtual Annual Summit will be presented over the original in-person dates – September 29-October 1.  We will all certainly miss seeing our Ohio colleagues in person, but the OEDA leadership feels that safety must be the first priority.
We are pleased to announce that, through the generous support of JobsOhio, local economic developers are able to attend the 2020 Annual Summit at no charge!  Look for information in our registration materials to be released soon regarding which positions qualify for this complimentary registration.  There has never been a more critical time to stay connected and stay current. Economic developers are on the frontlines of Ohio's economic recovery efforts and working tirelessly to keep up with the ever-changing landscape.  We are thankful for JobsOhio's support of Ohio's economic development community and their partnership with OEDA as the presenting sponsor of this year's Annual Summit.
The Annual Summit planning committee is hard at work formatting the virtual conference, so please be sure to save the dates and look for more information regarding the agenda/schedule and registration information later this month.
If you have any questions, please feel free to contact our administrative offices at 614-228-4725.
Thank you!
| | |
| --- | --- |
| | |
The Appalachian Partnership, Inc. (API) today announced Dr. Glenda Bumgarner as its new President and CEO. Bumgarner currently serves as JobsOhio's Senior Director of Engagement and joins the API team effective Aug. 31. She replaces John Molinaro, who is retiring and has served as API's president and CEO since 2012.
read more